Paola Gosalvez heads the development and production of all Pucara Films projects.
Paola is a multi-talented filmmaker, who works in the film industry for over 21 years, having worked with recognized filmmakers, such as Steven Soderbergh, Pablo Trapero, Elia Suleiman and Benicio del Toro, just to name a few.
She launched Pucara Films in 2003 to produce original and unique Bolivian content.
Her films and projects have attracted international co-producers and have travelled to many international Film Festivals, in addition to being sold worldwide.
Paola is EAVE Producer's Workshop, ApostLab
and Produire Au Sud alumni, and is member of the Bolivian Producers Association board.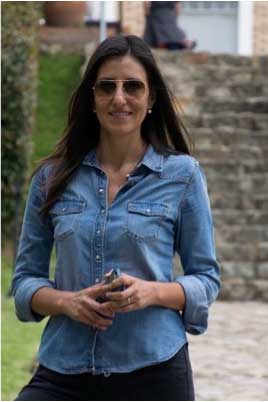 Production Services
Pucara Films also provides production services for the international film and TV industries.
With more than 20 years of experience working with filmmakers from all over the world, from major Hollywood and Bollywood studios to independent filmmakers.
We have over 100 satisfied producers and directors in the United States, Europe, Oceania, Asia, and Latin America.