Paola Gosalvez heads the development and production of all Pucara Films projects.
Paola is an EAVE alumni and multi-talented filmmaker, who works in the film industry for over 25 years.
She launched Pucara Films in 2003 to produce original and unique content.
On 2022 it expanded to Europe, with an office in Zagreb, Croatia.
Her films and projects have attracted international co-producers and have travelled to many international Film Festivals, in addition to being sold worldwide.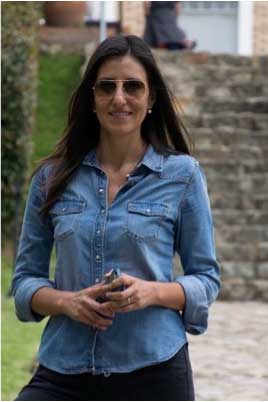 Production Services
Pucara Films is the ultimate allied for top-tier production services tailored to the global film and TV landscape. With an illustrious track record spanning over two decades, we've collaborated seamlessly with creatives hailing from diverse corners of the world, from prestigious Hollywood giants to independent auteurs.
Our extensive portfolio boasts a roster of over 100 contented producers and directors spanning the United States, Europe, Oceania, Asia, and Latin America, all of whom have experienced the excellence of our services firsthand, leaving them thoroughly satisfied.