SYNOPSIS
Lucía is a 10-year-old girl who lives with her mother, her little sister and her Alpaca on Isla del Sol, located in the middle of Lake Titicaca, Bolivia. She sees her father depart lake inside her and from that moment she must face a new reality every day tinged by the constant wait for the return of her beloved father. Lucía's mind gradually dilutes the memories of her father, mixing them with mythical stories that are told to the tourists who visit her town. Her desire is growing and grows so much that, when the time comes for it to be fulfilled, she fails to recognize in that man who returns the father that she has seen leave her. Lucía, then, realizes that she must fend for herself and that it is her turn to leave her in search of what drives her to turn on her own light and continue smiling at life, through the strength of her, internal and determined look of her.
Sun and Daughter
a film by Catalina Razzini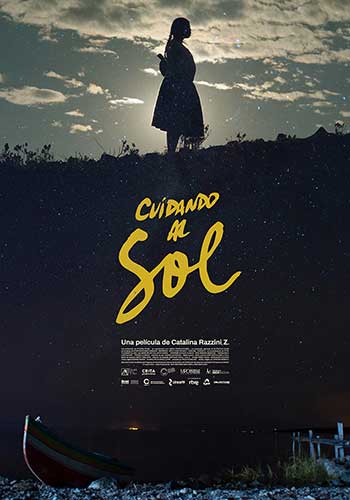 DIRECTOR BIO
Catalina Razzini was born in La Paz on December 25, 1984. She graduated from UMSA with a degree in Literature and has a degree in film directing from the Catholic University. She has a Master's degree in film directing from the TAI school in Madrid. Sun and Daughter is her debut film.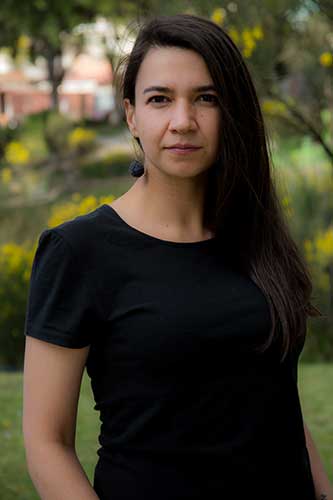 IT IS A CO-PRODUCTION OF
DATA SHEET
SUN AND DAUGHTER
CAST
CREW
PREMIERES IN BOLIVIA
February 22 19:30, Sala 2 Multicine – Premiere with tickets sold to the public.
February 24, national premiere at:
Multicine in La Paz, Santa Cruz and El Alto
Cine Center in La Paz, Cochabamba, Santa Cruz and Tarija
Cinemark Ventura Mall in Santa Cruz
Sky Box Cinemas in Cochabamba
Cinemateca Bolivia in La Paz
Cinebol in El Alto
PRESS
PRESS KIT
THE FILM IN THE MEDIA
CONTACT US